Meet the Team
Get to know our team and the skills they bring to the industry.
Our Story
We are a sincere company with a straightforward vision. We simply believe that no worker should get sick or injured because of their job. With this in mind, we built Exposure Control Consulting to provide our clients with powerful outcomes to achieve their health and safety objectives.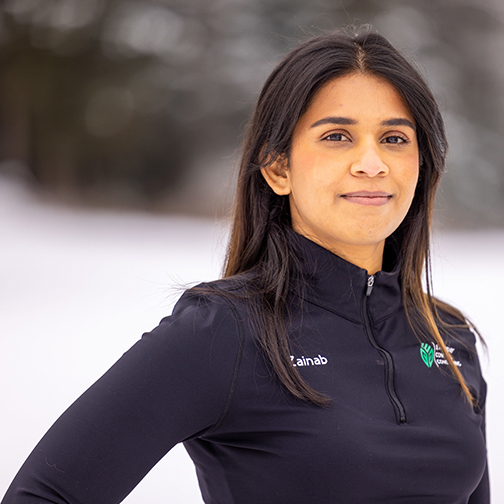 Zainab Nelson
Principal and Lead Industrial Hygienist
Exposure Control Consulting Ltd. is owned and operated by Zainab Nelson, a Certified Industrial Hygienist (CIH) with years of professional experience in occupational hygiene and safety services.

Zainab is adept in consultation, personnel engagement and influence. She is an individual driven by the aspiration to promote occupational health and safety to the forefront of organizational culture. She also has a Master of Public Health in Occupational and Environmental Health and is proud to call Prince George, BC her home.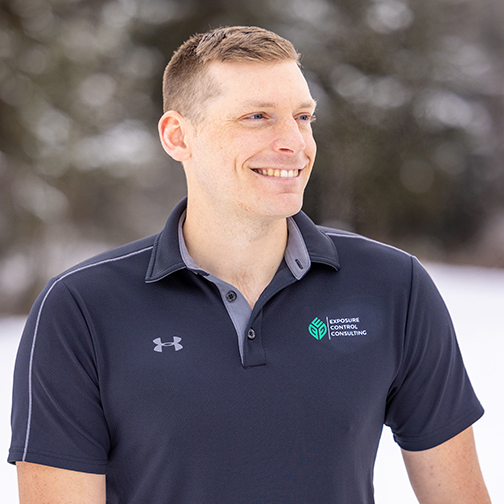 Josh Nelson
Vice President and Occupational Hygiene Technician
Josh Nelson is responsible for executing day-to-day operations as an occupational hygiene technician and is the leader of the Respiratory Protection Program at the firm. He has unique operations experience in the wood manufacturing industry. This experience allows him to provide effective strategies to reduce exposure, all while keeping the operator in mind. Josh grew up in Quesnel, BC and is proud to call Prince George his home.